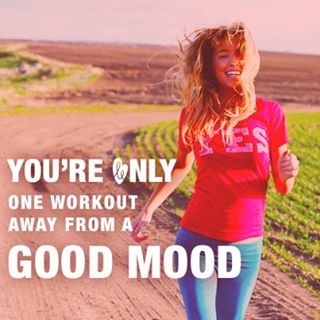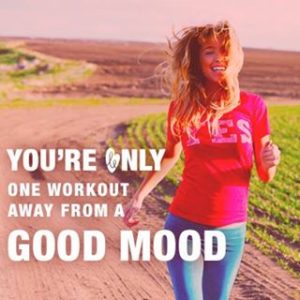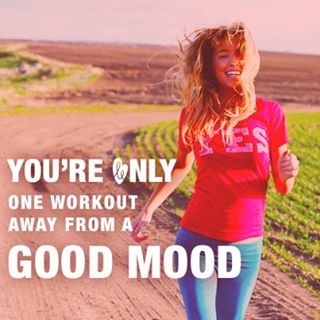 Tis the season to be STRESSED! As busy moms, we are constantly juggling work, family and social responsibilities. However, this time of year, our to do list is significantly longer and our stress levels are so much higher. During the holidays, we are overwhelmed with family obligations, finances, school concerts and the obligatory social gatherings. This is an anxiety provoking time of year and many of us find ourselves depressed with little time to dedicate to our own mental well-being.
Have you ever heard the term "You are only one workout away from a good mood?" Well, believe it!
According to the Mayo Clinic, "Regular exercise probably helps ease depression in a number of ways, which may include:
Releasing feel-good brain chemicals that may ease depression
Reducing immune system chemicals that can worsen depression
Increasing body temperature, which may have calming effects
Regular exercise has many psychological and emotional benefits, too. It can help you:
Gain confidence. Meeting exercise goals or challenges, even small ones, can boost your self-confidence.
Take your mind off worries. Exercise is a distraction that can get you away from the cycle of negative thoughts that feed anxiety and depression.
Get more social interaction. Exercise and physical activity may give you the chance to meet or socialize with others. Just exchanging a friendly smile or greeting as you walk around your neighborhood can help your mood.
Cope in a healthy way. Doing something positive to manage anxiety or depression is a healthy coping strategy. "
Although studies suggest that 30 minutes or more of exercise a day, 3-5 days per week, brings the most benefits, it does not have be done at once. Even a busy mom can find the time to fit in 10-15 minutes of vigorous activity, 2-3 times throughout the day. You also don't need a gym membership to obtain the feel good effects from exercise. Try taking power walks around the neighborhood or walking instead of driving to get your errands done! You can run up and down the stairs during your house cleaning. Throw in some jumping jacks with dusting rags in hand and you can pretend you are a cheerleader. WOOHOO!! Better yet, turn up your favorite tunes and dance like no one is watching! The important thing is to have FUN!! Being silly while you work up a sweat really revs up those powerful pleasure chemicals in your brain. Just keep moving, my busy-mom friends!