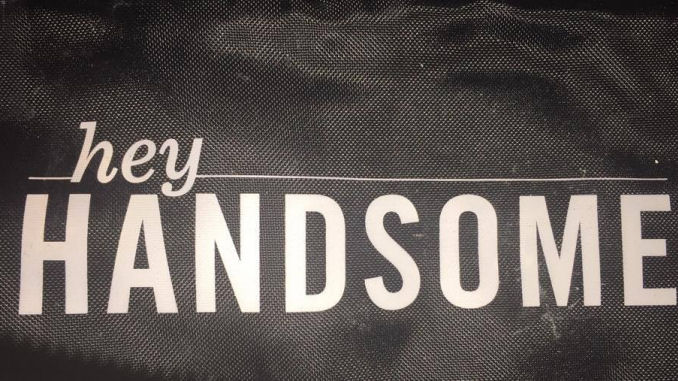 I know that Valentine's Day in your love life has probably evolved over the years. For Joe and I, we started dating soon after college. But since we work at the same high school we witness the exchanges of teddy bears and boxers in the hall ways. (Note to self: remind me to tell my children not to give or receive underwear as a gift.) Like many couples, we used to celebrate the day with cards and candy. Eventually that evolved into wine and a romantic dinner.
But about 5 years ago, we had purchased our forever home that needed (and still needs) some work while still trying to sell our starter condo. Nora was barely 6 weeks old and cupid commercials were everywhere. I remember over dinner one night my husband was honest with me. He has said that he would not want to give me a gift for the sake of Hallmark. I wholeheartedly agreed. We both saw the dozen roses at triple their usual price as a waste. Instead I got him a pound of his favorite coffee with a love note. Caffeine is a great gift for any new parent, btw. He sent me out for a pedicure to pamper myself. One year I found a cookbook for his favorite dish from our honeymoon in Hawaii- poke with a pound of fresh tuna. We made it together. Okay-he made the food, I poured the wine he knew I wanted to try. Last year I spoiled him with an upgrade to his usual shaving routine. I tossed the disposable razor and foam in a can for a better blade and simple regimen. For a guy who has sensitive skin and razor burn, I thought it was a WIN.
Joe on the other hand was a little skeptical. Being married to a skin care consultant, Joe has tolerated the bottles and jars in the vanity but he thought they were girly things. I asked him if he had skin. Turns out he does. Did his skin irritate him? It did. Would he like to try something new? Ehhh. Change is not his favorite thing. I asked that he humor me for a few weeks just when he shaved. He agreed. Ahh, love.
Here is what he used in 3 simple steps:
1. A sulfur-based lotion. The one he used was technically an acne wash, but it MUST be sulfur based. Sulfur is the only thing that will unclog pores and soften the hair for shaving. This helps to reduce those ingrown hairs.
2. A soothing sensitive skin lotion. As I mentioned, his skin was easily irritated. This helped to heal and nicks or cuts and calm his redness quickly. This replaced his previous harsh aftershave. Whatever you choose avoid stinging formulations with alcohol, ala Home Alone.
3. A moisturizer with SPF. Did you know men's skin is more susceptible to sun damage than women's? It's true. Sunscreen will protect him from harmful rays that can cause cancer and the signs of aging. His formula also contained anti-aging peptides 😉 He likes a light formula that does more than one job to save time.
It took less than two weeks before I heard him suggesting it to a friend. He only uses it when he shaves as that is the time most men are aware that they even have skin. It doesn't add any time to his morning routine and it is well worth it to have less irritation. He even asked for it again for Father's Day.
This year, he's dropping hints for a couples' massage. And what mom doesn't love a little extra pampering- sold!
What does your cupid do for his skin?