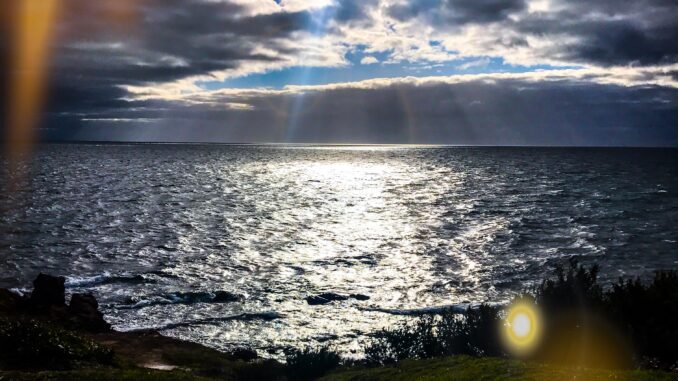 This pursuit can literally change your life
The thought of finding joy can seem dark and impossible for many people and the deeper the darkness they are going through makes it seem even further away. It is a matter of taking your destiny into your own hands. You must first recognize the darkness you seem to be in. Let it go. Refuse to recognize it and only 'see' joy in your surroundings.
If you are in need of healing from a physical illness or your mental state – such as depression, anxiety, and fear then I guarantee you that 'joy' heals all. When you both allow and cultivate 'Joy' with intention then all else disappears.
Not only can you heal but you will be creating your own world and also filling it with abundance in every aspect and corner of your life. You will sleep better and boost your immune system.
Finding joy is different to finding happiness. Happiness can seem to depend on other people and situations coming into your life. Joy is a 'condition' you seek to achieve. It can be found anywhere and often in seemingly traumatic and despairing situations you can find the joys there too.
Think of your worst times for this past year – considering that the world has experienced many traumas and it would seem that finding joy anywhere there would be the last thing to be thought of. But … in these times of trauma, sickness, and fear – relax in a peaceful place and think of all the things you experienced that would normally be missing from your life. Our deepest, darkest times are usually the times that bring to us the most opportunities for radical change for the better.
Things such as:
Spending more time in isolation and discovering the peace of that
Perhaps not being able to go to work you have discovered more about your family time
If you are quarantined or isolated then perhaps thinking about the things you do have will bring you more insight
Taking time for a tea or coffee you make yourself and drink in your own garden can help you notice how special this is compared to rushing out to cafes that are no longer open or safe
Making your own exercise routine without a gym can be inspiring and creative
Choose a time each day when you reflect on what you are grateful for on that day
If you used to travel a lot but now that's restricted – stop and smell the roses in your own neighborhood
Notice all the details of the world you live in that you previously missed out on
Let go of the hold that electronic devices have on your mind
Create an art journal that you draw in or paste pictures into of all things that bring joy into your heart
Confront your past and forgive yourself any mistakes you perceive
Read more books
Become more authentic and spread that to your children by having genuine conversations with them more often
Ask your children their opinions on things instead of just giving them orders
Don't allow yourself to get caught up in the media
Follow your own truth and do not allow others to affect your opinions
Spend some time with an older or lonely relative or friend more often
Give to others whenever you can without being asked
Take time to ask a neighbor if they need help sometimes
Connect with nature more and really touch the textures of plants and grass, sea and sand
Joy will always be there as your natural state. Just don't allow the busy but not important things and stress of life to get in the way and you will see it much more frequently. The important things in life you will find enhanced by seeking joy intentionally. Many things you previously think you missed out on will start to show up. Such as – love, success, warmth, friendship, opportunities, connection, health, and abundance.
"A positive attitude that you cultivate intentionally can help you through almost anything in life. Look every day for your own joy on that day! 
Remember – We can choose to find joy in everyday things