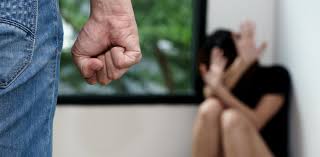 I am not a psychologist; I am not a psychiatrist, and neither am I a therapist. I am just a woman who experienced domestic violence at the tender age of seven and then married into an abusive relationship. As a domestic violence survivor, I believe I am the best resource for other domestic violence victims and or survivors because I know what I wish someone had told me.
I suggest that you should also reach out to advocates of domestic violence who are working in this field for more information or additional support. In my previous article I talked about why victims don't leave their abusers. But in this article, I want to talk about how to prepare to exit safely.
Documents to Put Together
Starting over is scary for most people especially for victims of domestic violence. To start afresh you require legal documents that can be challenging to replace if lost or not accessible. For example, if you want to open a bank account, apply for a loan, buy a car, rent an apartment, apply for a new job, you will need some form of identification. You will need to make sure you have the following documents put somewhere safe and easily accessible when you will need them:
1. Driver's license
2. Social Security card and those of your children
3. Birth certificate and those of your children
4. Passports
5. Marriage license
6. Naturalization certificate if you were not born in the country you are in or immigration
paperwork.
7. Car registration and title
8. Bank account number
9. Mortgage or rental lease agreement information
10. Investment details
If you are worried that your abuser might notice that the documents are missing then make copies or take pictures.
Support System
My abuser at one time made sure that he isolated me from my friends, relatives including my favorite sister who I was so close to. Because I thought he loved me, and I loved him when he banned me from visiting my sister, I listened to him. Abusers isolate you so that they can control you fully. If you think that your friends and family will not help you, you are wrong. All you need to do is reach out and most definitely they will be willing to help in anyway they can. Tell them your plans and let them know you
need their help. You can also give the documents I listed above to one of your family or friends you trust for safe keeping.
Cash
As the saying goes, 'cash is king', If you are working or if your abuser is giving you access to his money (if you don't have a job) save as much as you can. Hopefully, you have your own bank account. Forget about having a manicure and pedicure, and live as frugal as you can so you can start saving money because when you leave, you are going to need every penny you can put your hands on.
Social Media
Nowadays it is easier to track people's whereabouts via social media, so change all your passwords when you leave and make sure your settings on Facebook, phone or other social media platforms that can inform others your location is turned off. If you share the same electronic devices with your abuser you
might want to use a computer at your local library, work or a friends.
How I exited
I missed a bus I was supposed to catch because I was doing some food shopping. My abuser got mad at me for missing the bus getting home later than he expected. He told me that he was going to, "beat the hell out of me, so I could tell him where I was, who I was with and what we did". Something magical happened, I found my voice and I begged him to let me leave. To my surprise he did without giving me a good beating. This is how I exited; I know that this isn't a path everyone can follow but I hope that you will be inspired.
Safety
Your safety and your children's is very important. The most dangerous time for a domestic violence victim is when they try to leave their abusers. It is paramount that you don't give your abuser clues that you are planning to leave. Only leave when it is safe to do so.
Where to get additional support
. The National Domestic Violence Hotline
. Shelters in your state
.  http://www.LoveIsrespect.org 
. StrongHearts native helpline
. BWJP (Battered Women Justice Project)
. Crisis Text Line
.  http://www.SafeHorizon.org
. The National Coalition Against Domestic Violence
FBWC.org shelter in Fortbend Texas search for your respective shelter in your state