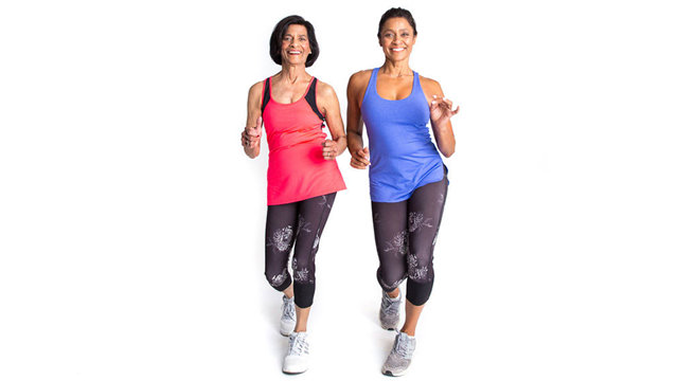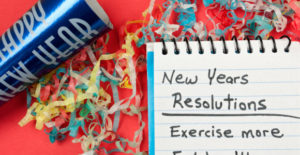 As we prepare to ring in the New Year, many of us are also getting ready to launch 2019 with a much higher expectation of ourselves and our fitness level. Whether the goal is to lose weight, get stronger, or to simply begin to incorporate exercise into our busy lifestyle, there is always a first step to take and a "SMART" plan to prepare. Let's face it! Most people give up on their fitness quest and the reason is never that they are failures. The lack of success is most often a result of having higher expectations than what is achievable, in a short period of time. Exercise is indeed a science and there is a method to follow in order to progress and remain injury free. As a fitness professional, it is my duty to share information with you and we will be covering this topic in more detail in the upcoming weeks.
For now, I want to help set you up for success before you even start the New Year. So, let's talk about that resolution. Below, I am sharing with you The American Council on Exercise's FIT TIPS® on goal setting so that you can review the plan you have already put on paper for yourself. Please follow these guidelines and make sure your goals are S.M.A.R.T.
Here's the link….https://www.acefitness.org/acefit/fitness-fact-article/3575/a-smart-guide-to-goal-setting/
"Specific. Your goal should be clear and easy to understand. 

A common goal, "get healthy," is too general. There are so many ways to get healthy. How do you want to do it? Is it losing weight? Start exercising? Stop smoking? Break it down and it will be easier to manage.
Let's pick weight loss and make a SMART goal out of it together. For example, "I will lose weight."

Measurable. A goal to "lose weight" is not enough. How will you track your progress and how you will know when you have reached your goal? Making your goal measurable means adding a number.
Attainable. Before you can add a number, you have to know how high or low you want to go. It's good to 'shoot for the stars', but don't be too extreme. Likewise, a goal that is too easy is also not very motivating. Only you know your limits. 

Let's take our goal above. What percentage is attainable for you? Research suggests that a 5-10% weight loss is attainable for most overweight people. 
A measurable, attainable goal could be, "I will lose 7% of my body weight." 

Relevant. Set goals that are important to where you are in your life right now. Don't set a goal that someone else is pressuring you to attain-that isn't very motivating.

Examine our goal so far. Does it seem relevant to you? If so, let's keep going. If you are not concerned about weight loss or this is not a good time in your life to focus on that, choose something that IS motivating to you. 

Time-bound. Include an end-point. Knowing that you have a deadline motivates you to get started. 

Since healthy weight loss is about 1-2 pounds per week, set your deadline accordingly. For our example we can use 3 months. "I will lose 7% of my body weight in 3 months."
Now we have a SMART goal! With a goal like this, it's a good idea to set a few more action-oriented SMART goals so that you have a game plan. Here are a few examples:
I will walk 5 days every week for 30 minutes each. 
I will drink water instead of soda every day this week. 
I will bring my lunch to work instead of eating out 4 days this week. 
Becoming a better version of you starts by being SMART!"
I wish you all and Healthy and Happy New Year and I look forward to our future weeks together as we will focus on succeeding with our fitness goals. Just keep moving, my busy mom friends!!