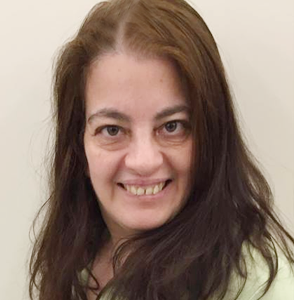 Ava
Owner of Busy-Mom.com
In 2009 Ava Boudi (Formerly Barzvi) took over the day to day running of BUSY-MOM.COM . Ava is an Internet Consultant and website services provider with products like domain names, web hosting, email, marketing, building and promoting websites, web development, even graphics and digital marketing.. anything you need for your websites and internet business since 2000. Her business website is http://www.avahosting.biz She also works with Send Out Cards, a personal custom greeting card and gifts company. http://www.busymomcards.com She was a work at home and homeschooling single mom to her daughter Jaclyn who is 26 and married now! She was a 24/7 caregiver for her grandmother, who recently passed away. For 25 years Ava has been devoted to helping other moms with their online and home businesses, and with their personal lives with the groups she has started to help single moms.
She and Busy-Mom.com now have a group called SMILE – Single Moms In Loving Entrepreneurship, and members who can help them free, no obligation! Contact us if you need help or would like to help a single mom. She is also a community leader with her local community groups and events she organizes in New York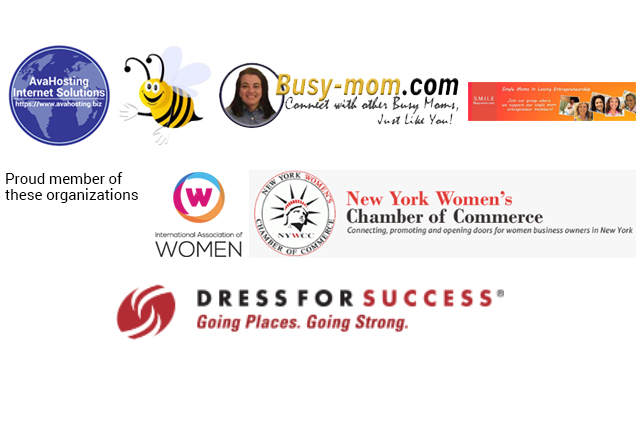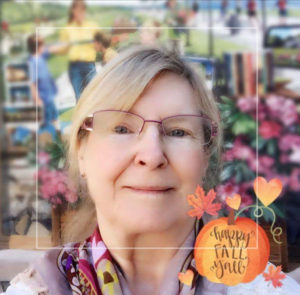 Nancy
Resident Groovy Grandma
Nancy was a nurse and caregiver, mother of three grown children, and young work at home Grandma. She is the go to person for advice on woman's health and happiness, as she has many life experiences. She is a woman of honesty and integrity, and she we will tell you the truth, if you like it or not! We like to call her The Grandma of Busy-Mom.com! But she is like a Mom to Ava! Nancy is still very important and volunteers her time every day on the site greeting members, sending Happy Birthdays, posting messages, and giving her great advice in the groups and in chat. Nancy resides in Canada.


Busy-Mom Grandma's Logo
Meet the Staff and Experts
Busy-mom.com has many visiting Busy Mom Experts who volunteer their time to run groups, present on chats and webinars and give great advice to other busy moms, so we will know what to do! If you are a mom and a professional who can help other moms, please contact us and we will find a place for you here on Busy-Mom.com !
There are a couple of dads volunteering with us
until we find moms to do it! 🙂
They are not on the private member areas.
Lauren A. Cohen, Esq.

Globally-recognized entrepreneur and #1 bestselling author Lauren A. Cohen is an international transactional lawyer licensed in both the U.S. and Canada. Lauren is an expert concierge business legal advisor boasting a stellar track record of success. Lauren has first-hand knowledge of the visa process, having herself immigrated from Canada in 2001, and later becoming an American citizen.

Karl Neumann MD

Busy-Mom Pediatrician

Karl Neumann MD is a Pediatrician, Travel medicine practitioner, AND Journalist.
RETIRED – Clinical Associate Professor of Pediatrics, Weill Medical College of Cornell University RETIRED– Clinical Associate Attending Pediatrician, New York Presbyterian Hospital–Cornell & Columbia Medical Center, New York, New York.




Audra Fordin
Auto Expert

With over 106 million female drivers on the road looking to save money and get their Vehicle to go that extra mile, Audra Fordin understands.
Fordin, owner Great Bear 164-16 Sanford Avenue, Flushing NY 11358 a licensed/certified technician, 1st female, 4th generation owner of her family's auto repair shop, founded in 1933 is always speaking to women using her unique approach to demystify the automobile by correlating the car to the human body while educating on the basics of auto maintenance in a fun, friendly environment. FREE Workshops are available at Pledged Auto Shops nationwide.

Mina Venezia

Busy-Mom Fitness Expert

Mina is a Certified Trainer at PLYOGA Fitness, XSport Fitness Garden City and at Total Fitness Merrick, in Long Island, New York.
Stay tuned for great videos, articles and tips with Mina on fitness and getting healthier, as well as Fitness classes and events in the NY area!




Lee

Lee Ann is a self-published Christian children's author. Her series, Adventures of the Sea Kids, published by GLM Publishing LLC, has won numerous accolades. Lee Ann is currently an adjunct professor at South Florida Bible College and Theological Seminary. Her mission is to create content tha helps families solidify a strong foundation in Jesus at an early age. Lee Ann also speaks to women groups regarding the redemptive power of the gospel represented through the types of brides of the church.

Meg Santonacita

Busy Mom Skin Care Expert

Meg is a mom to 2 preschoolers and runs her own skin care business. She is also a high school science teacher married to another high school science teacher. Meg strives to stay organized, eat clean, and be a dedicated parent without losing her mind. Meg lives in central New Jersey.

Ginger Marks

2 female & 2 male Godchildren; 1 stepdaughter; 2 step grandkids 1 male and 1 female. I am an award winning publisher, author, and digital designer, (yes, in all three categories) and live in Florida with my husband, Philip. I love helping others and have the honor and privilege to offer advice to busy moms trying to manage a business and family needs all at the same time. Check out my articles on Busy-Mom.com!

Nina

Nina is a celebrity photographer who helped pave the way for the Start-up Evolution. She began her extensive career with just one Polaroid instant camera in the heart of Times Square N.Y. Now she is Director of Photography for Busy-Mom.com ! She is a single mother of a 17 year old son. Suffers from PMDD. A Domestic Violence Survivor. Fluent in English & Spanish with roots dating back to the Yumac Tribe of Camuy Puerto Rico. She resides in Queens, NY.

Coral Callaghan

Author and Healing Therapist

Coral Callaghan is a chronic disease survivor (healed) who has studied bodywork, counselling, emotional release and massage at Mettes Institute, in Kin Kin, Queensland, Australia. She has written 5 books on healing chronic disease and sells from Amazon, iBooks and her own website. She runs one-day workshops from her local area.




Gema

Busy-Mom Group moderator

Gema is a single mother of a 17 year old daughter. She grew up in Philippines and is now living in Australia. She works as a Bakery Assistant and is a devoted Catholic, She will be moderating the Austrailian Moms, Catholic Moms, and Filipino Moms groups.

Yadira V. Calderon

Yadira V. Calderon has been eating, breathing, sleeping, challenging and accepting autism for the past five years. She is a dedicated warrior, advocate, radio talk show host, director of short films and author of the soon to be published – Autism: The Happy Kingdom. She holds a M.A. International Relations and Diplomacy, speaks three languages and has lived in six countries, having traveled to another twenty-seven. Mother of ten year-old Thomais.

Lora

Florida Advertising Sales
Ava, Bret, Jaclyn, and Buddy (and Trixie, not pictured)
Busy-Mom Audio/Visual Consultant
Bret consults and sets up for audio/video presentations, and is Ava's husband! Jaclyn is their daughter, and she helps with website design! If it wasn't for them, Busy-Mom.com would not exist or be continuing!
Next Steps…
As of August 31, 2018, Busy-Mom.com is all new. Please be patient with us and we are rebuilding a whole new site and community of moms helping each other. If you have anything to add such as articles, advertising, reviews, products that help busy moms, free promotional items, books, children's items or any ideas, please contact us!
We are looking for new contributors and experts for the site.
We sincerely hope you register and join our loving and supportive community, make friends here, participate in our groups, chats, comment and participate! Visit us every day!
We love to hear from you!